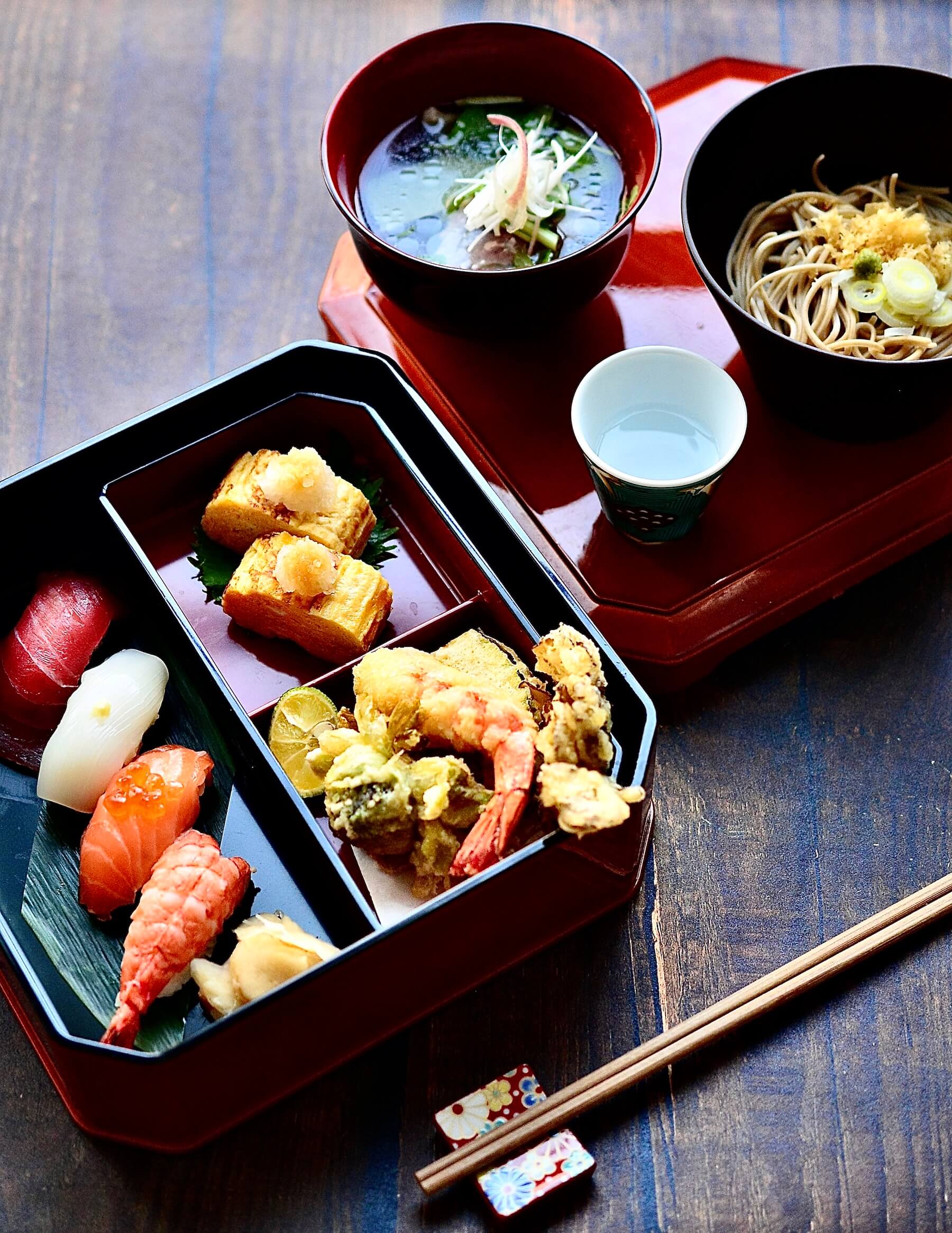 Cooking Class Information
This is a special one-day course to learn about traditional Japanese cuisine, washoku. This program involves a specialized English interpreter so that even tourists and other foreign visitors can learn.
The lesson will start with preparing sushi rice and cutting fish for nigiri-sushi(hand-shaped sushi). Then, you will make sweet dashimaki-tamago(seasoned omelet) with rich dashi stock, which is a staple in washoku restaurants, deep-fry simple but profound tempura, and prepare clear tsuyu(dipping sauce) for soba(buckwheat noodles).
Please enjoy them with seasonal Japanese ingredients.
握り寿司 Nigiri-Sushi(Hand-shaped Sushi)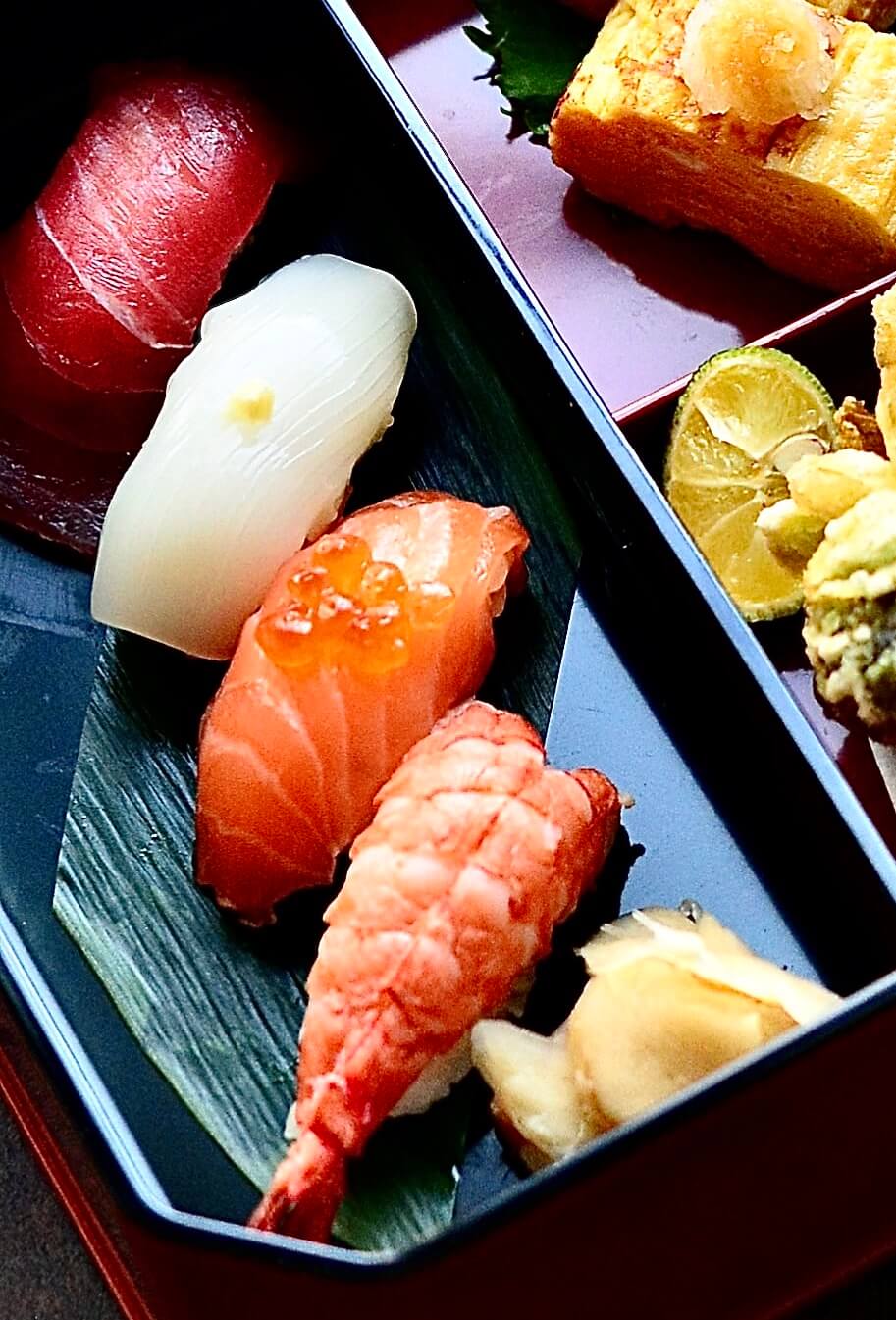 Learn how to make nigiri-sushi, a familiar dish at sushi restaurants. The process begins with
cooking the rice, making sumeshi(vinegared rice), and cutting and preparing the fish. Sushi will be finished just before eating.
<Examples of nigiri>
・Tuna
・Squid
・Salmon
・Steamed shrimp
*Ingredients may vary depending on the season and availability.
出汁巻き卵 Dashimaki-Tamago(stock-flavored omelet)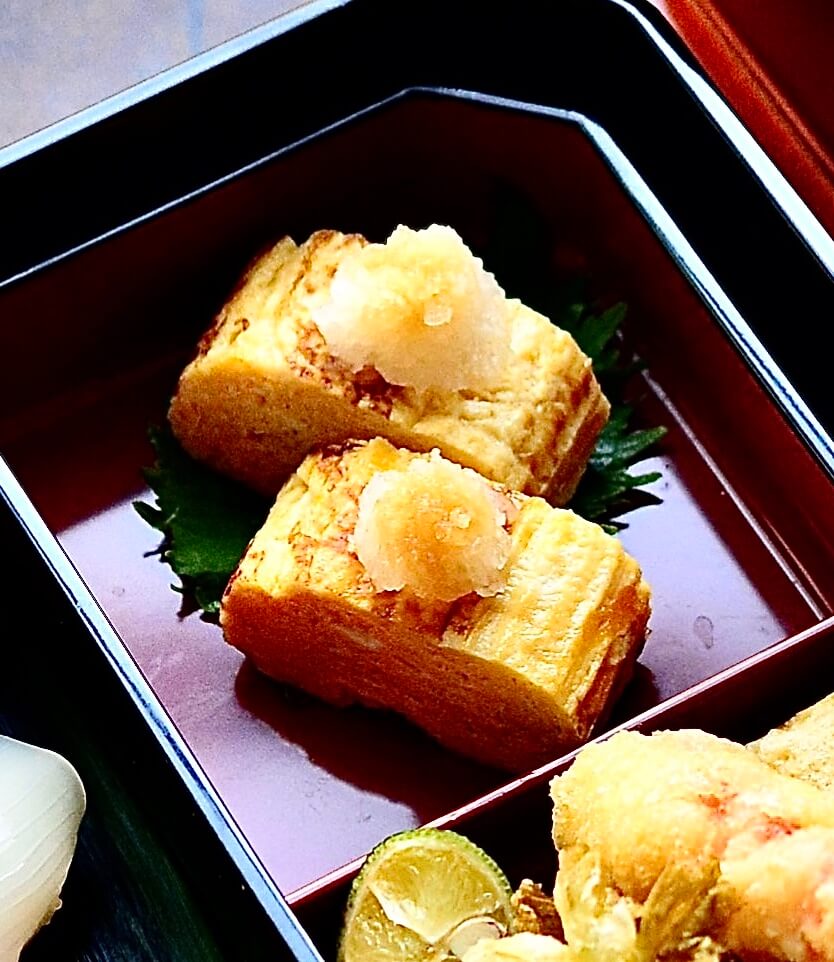 We will cook Edo-mae(Edo style) dashimaki-tamago(rolled egg) using a special pan for making
omelet. We will teach you how to make it soft and spongy instead of making it hard. Finish with grated daikon(white radish) and soy sauce.
天ぷら Tempura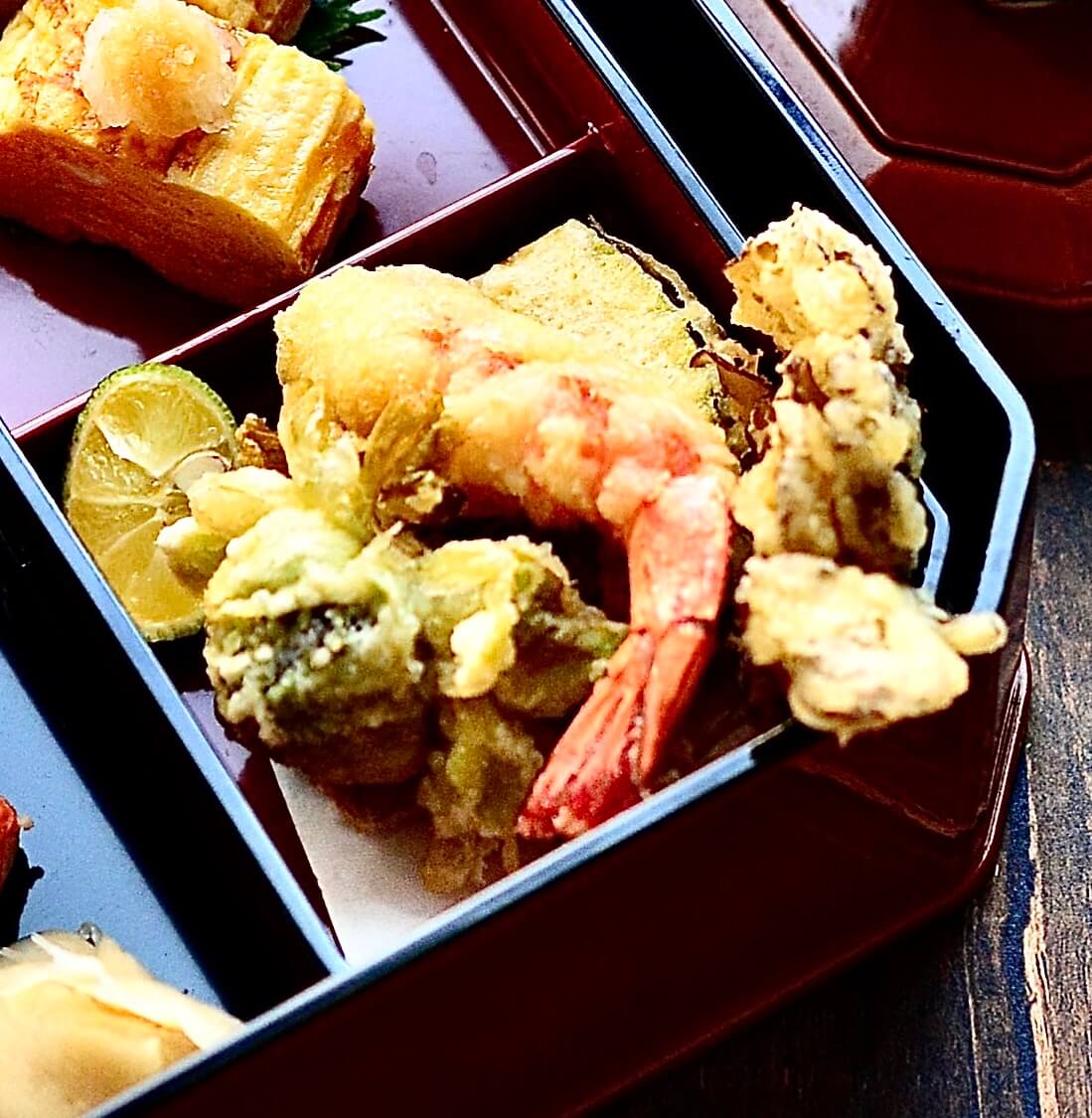 We will deep-fry tempura, which is a traditional Japanese cooking method. What is needed to
make it crispy without making it greasy is not unusual ingredients but a special technique. We will teach you with scientific reasoning.
蕎麦 Soba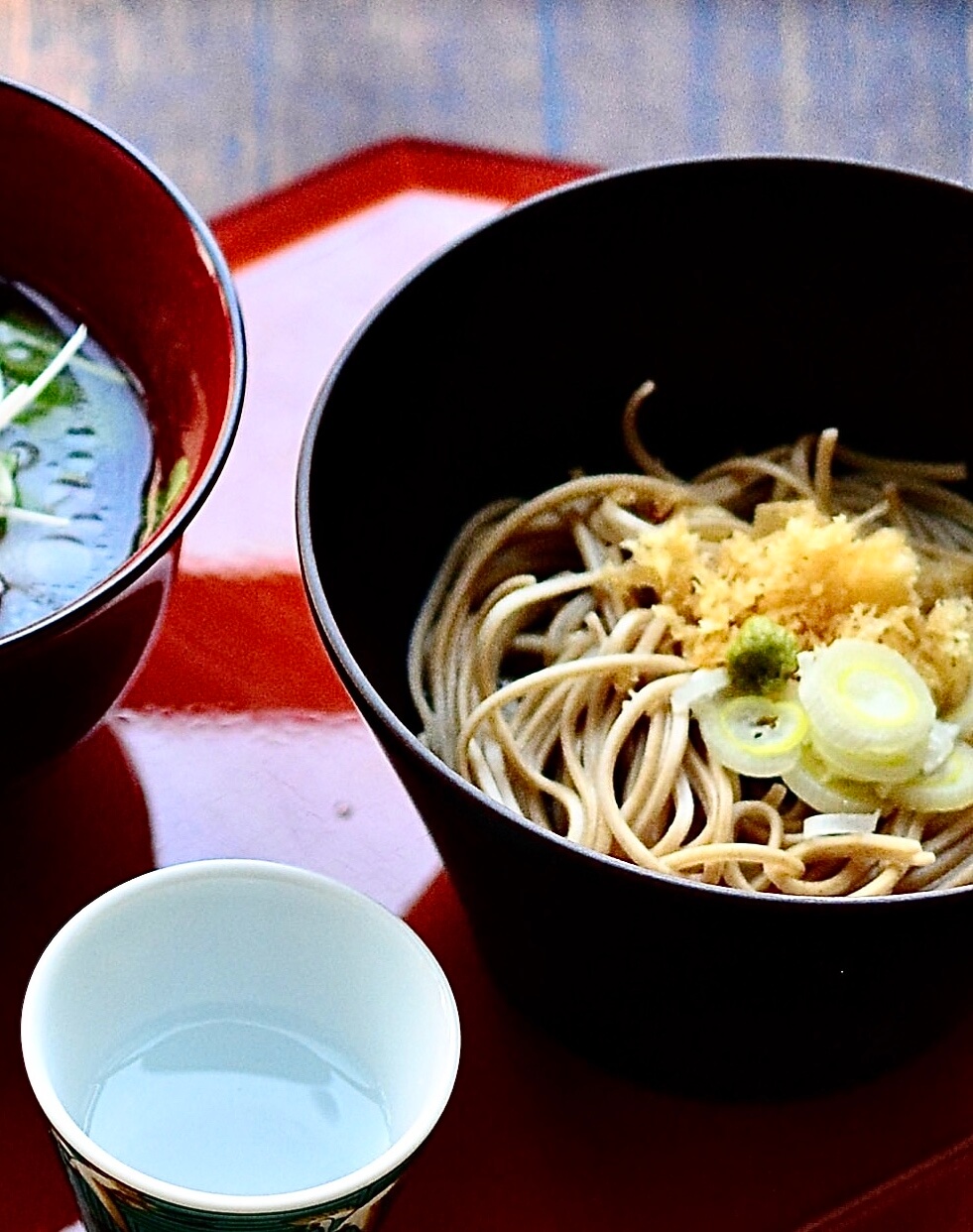 We will make simple kake-soba(noodle soup) using dried noodles. By using dried noodles instead of time-consuming handmade soba, you can make the dish in a short time. Tsuyu(dipping sauce) is made from dashi(Japanese soup stock) and soy sauce. The dish will be served with wasabi(Japanese horseradish) and tenkasu, a byproduct of tempura.

Information
Timetable
10:00~Sushi preparation
11:00~Dashimaki-Tamago, Soba and Tempura
13:30~Tasting
14:00~End of lesson
*Menu is subject to change without notice depending on availability of ingredients.
Schedule/Fee
Time: 10:00 – to be finished at 14:00
Venue: Ebisu Studio(10 min. walk from Ebisu Station)
Capacity: 5 people
Instructor: Luli Kawasaki
Fee: 35,000Yen(38,500 Yen including tax)
*The fee includes expert interpretation.
Instructor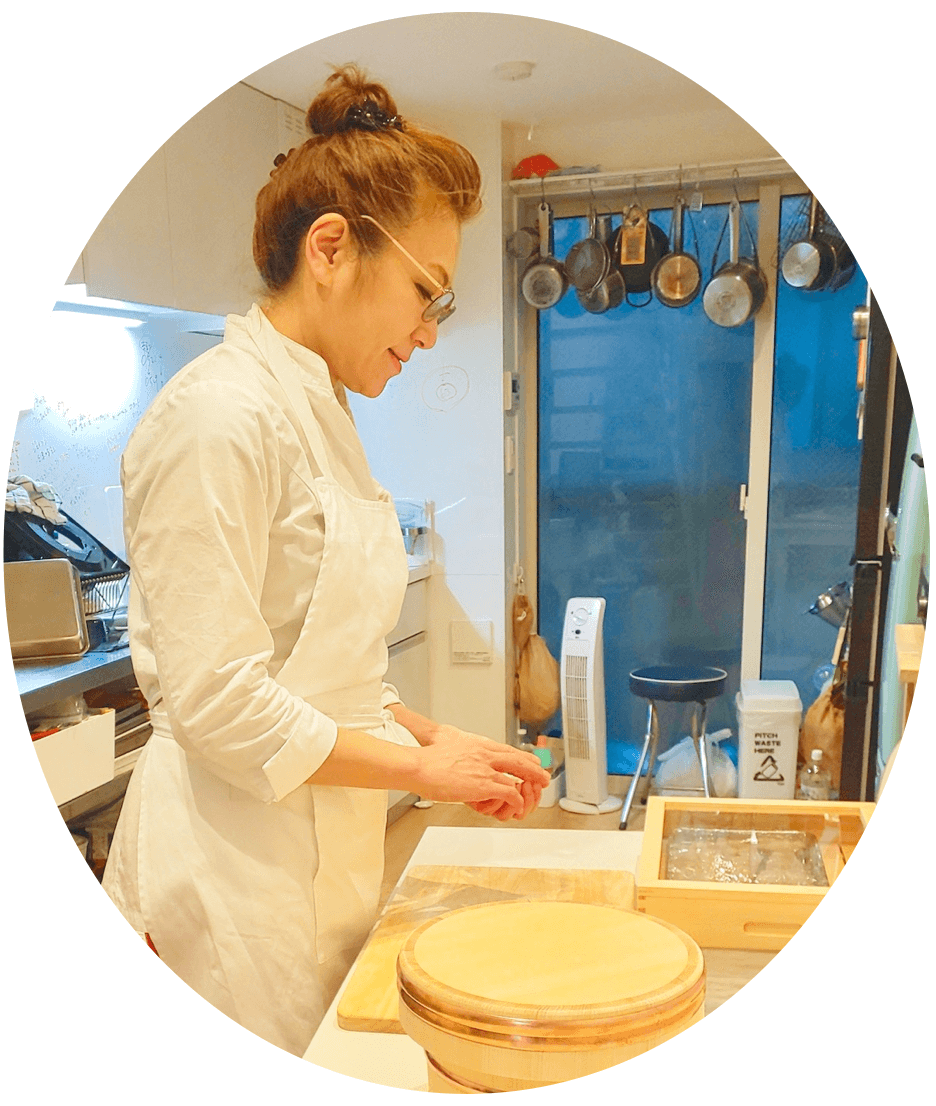 Luli Kawasaki
Hello, welcome to Japan!! My name is Luli Kawasaki. I'm a chef who loves to chitchat with and entertain people. I live in Shibuya, Tokyo.
I have worked as a full-time chef/instructor for a major kitchenware manufacturer in Tokyo. Through my career, I noticed that many travelers are interested in Japanese homemade food and love to meet Japanese people.
So, I decided to open a cooking class to invite those tourists to experience Japanese culture at home. In the cooking experience, I can also tell you about good cooking tools, food shops, Tokyo's hidden restaurants, and even the latest sightseeing spots. So, please ask me any questions you have about Japan.
I am looking forward to seeing you.